Use this pre-bent section of aluminum pipe for any project.
Works extremely well for intercooler pipe fabrication or intake pipe fabrication. Aluminum is very lightweight while being resistant to rust.
The smooth mandrel bends create optimal airflow and ease of welding.
This aluminum pipe is 6061-T grade. 6 series alloys have relatively good formability, weldability, machinability, and corrosion resistance. This aluminum pipe is mirror polished and does not have a coating. It is 0.065" thick.
These are designed to be cut into segments and welded together to build your custom piping. You can also use our Silicone couplers and bends to avoid welding.
This can also be used to make two 90s and a 45 or 5 45s and so on.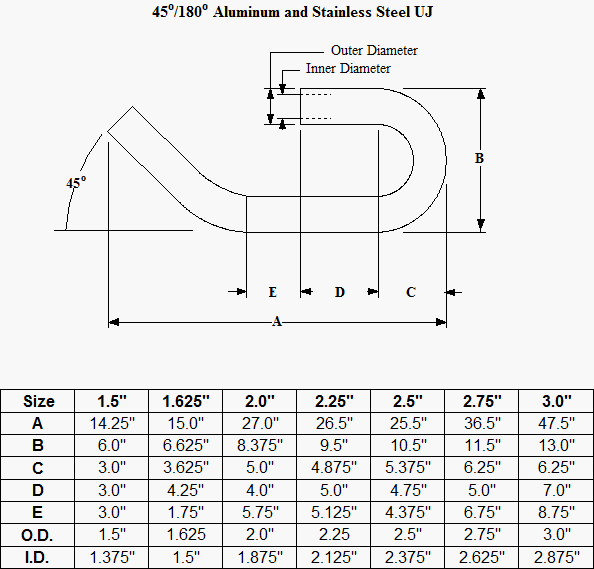 It has an incredible mirror finish so reflective that it is difficult to photograph. The appearance of this pipe will vary based on its surroundings.