These lightweight aluminum velocity stacks are perfect for optimizing and increasing flow into your vehicles induction system. These stacks turn the low velocity air flow into a high velocity intake charge. Get easy horsepower gains by using this on your turbo or naturally aspirated vehicle!
Made from 1070 aluminum alloy for heat dissipation, as well as anodized for a long lasting durable finish.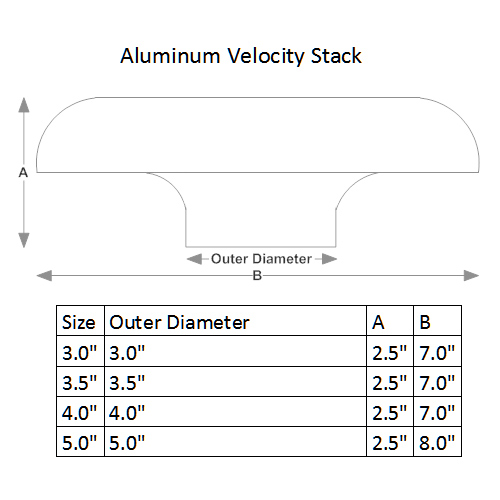 Not recommended for street use but perfect for track days. Not using a filter on your intake could suck in potentially hazardous particles such as dirt and rocks that could cause damage to your vehicles engine! Another option is to run a large enough filter to bolt to the outside.